Meet the Playwright Young Jean Lee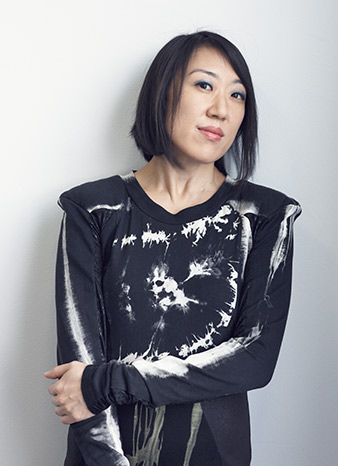 On the process of writing Straight White Men:
"Normally we talk about stuff in rehearsal, and then, based on what we talk about, I go home and write. I come in, once I've written the thing, and that's when everyone pitches in. Straight White Men was a little different, because I didn't know how to write naturalistic dialogue. The first draft of it, which we did at Brown University, was built out of improv with the actors.
The scripts are really collaborative. I'll bring in a line and ask how to fix it, and everyone in the room just screams out stuff. My dramaturg is involved in the writing—it's a team effort. There's no way I could have written any of those plays on my own. That's an important distinction between me and other playwrights—it's never me alone in a room. It's not springing forth from my brain. It would be interesting to give my texts to everyone who has been on an artistic team and ask, 'Tell me what things in this play were your idea.' "